I am happy to announce the release of my new album Old Paint, available here in the store or online everywhere.
"Old Paint" features fifteen original songs with the incredible talents of Lars Swanson on bass, Paul E Johnson and Brian Bell on guitar, Xander Hitzig and Chance McCoy on fiddle, Garry Segal on harmonica, Jay Hayes on washboard, and Mark Schimick on mandolin.  I play guitar, dobro, banjo, and tricone resonator on the album with backing vocals by Paul E Johnson, Xander Hitzig, Nicole Olney, and the rest of the group.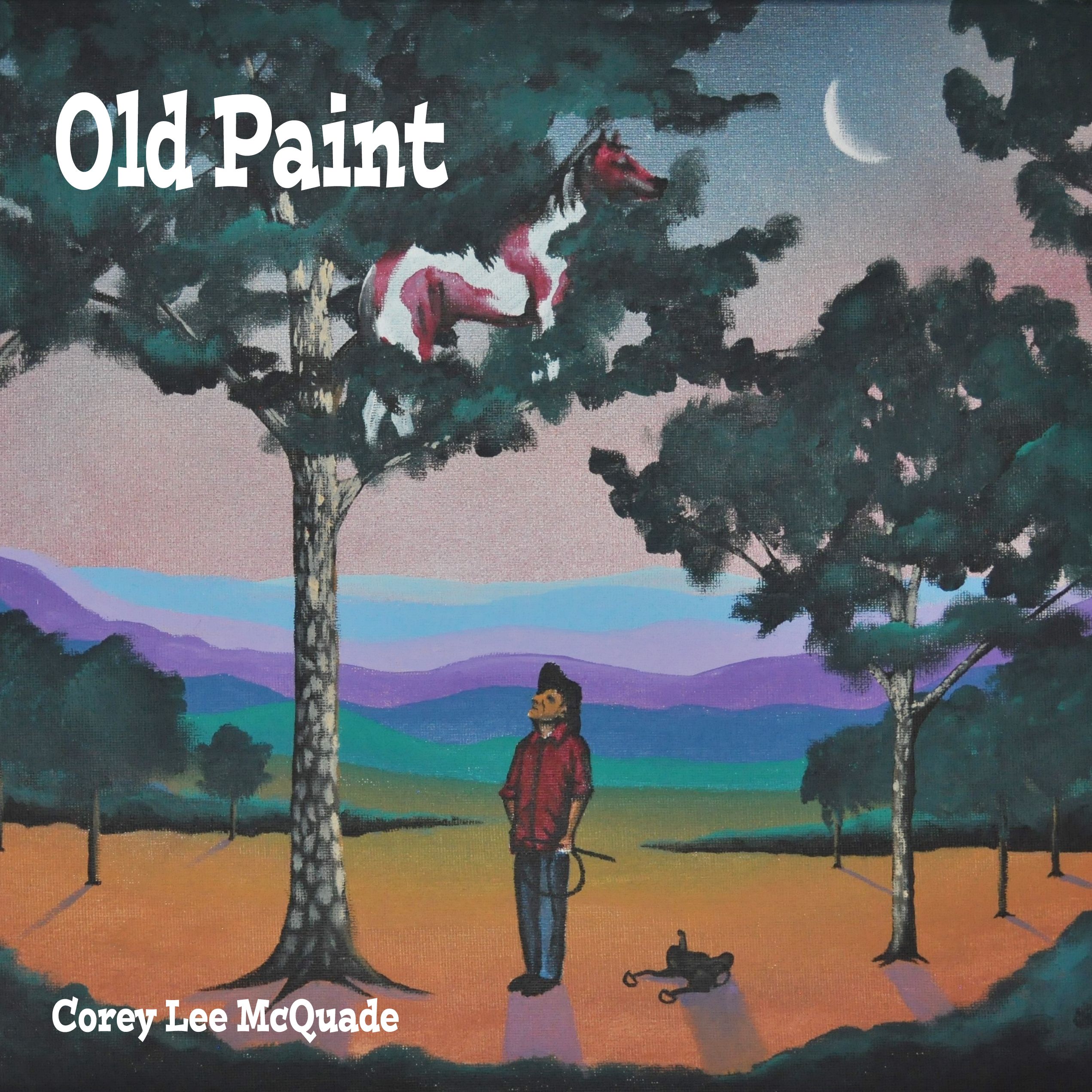 The album was mixed and mastered at Big River Records in Charleston, WV by Brad Kinder and the cover art was painted by Drew Shinhearts at Shinhearts Arts.
Perfect Touch Fingerpicks
     I may be the other flat picking dobro man but I am also a fingerpicking guitar man and I only recommend Perfect Touch Fingerpicks. The thumbpicks are a revolutionary new design that fit around your knuckle that will never slip, move around, nor get caught in the strings. They are really comfortable for all day playing. The tough Delrin is incredibly durable and can withstand months of performaces and practice.
Perfect Touch Fingerpicks are available at
Perfect Touch Fingerpicks.com
Charlie's Slide Pro Capo
     Charlie's Slide Pro Capo is the best capo I have ever used. Putting it on is fast and easy only taking one hand but that's only half of it. It has enough mass to it so that it doesn't loose any tone as you move it up the fretboard. The sound is rich and full like a tone bar. 
Charlie's Slide Tone Bar (Steve Toth Special)
     Charlie's Slide Tone Bar (Steve Toth Special) is the most comfortable and smoothest bar I have used.  It feels like part of your hand and glides like air.
      Both Charlie's Slide Pro Capo and Tone Bar (Steve Toth Special) are available directly from Charlie McClary at Charlie's Slide.com
David's Tone Pro Capo
     David's Tone Pro Capo is designed to never pull your banjo strings out of tune when putting the capo on. It eliminates wasted time and frustration dealing with other banjo capos and lets you concentrate on the tune and not on tuning. You will not see any other capo on my banjo. He also makes a guitar version of his capo.
David's Tone Pro Capos are available directly from David McClary at
David's Tone Pro Capo.com