If you asked Tut Taylor what he did for a living he would say he was a sign painter and playing music was his hobby.  He painted several instrument cases over the years for many different folks including Bill Monroe, Jerry Douglas, and many others.  In the 70's when Tut owned Tut Taylor Music Inc. in Nashville, he also owned Taylor Sign Shop just a few blocks from his music store/factory.  Tut had purchased the sign shop from John Taylor, no relation, who was retiring and known for hand-letter work which Tut was also well known for.  While Tut was at the sign shop one day he decided to hand-letter his own dobro case.  He and John Hartford had come up with the name Dobrolic Plectral Society, which was the name of the Aereo-plain Band when they were touring.  Tut took the lyre part of the Dobro logo and painted it as the Dobrolic Plectral Society on his case.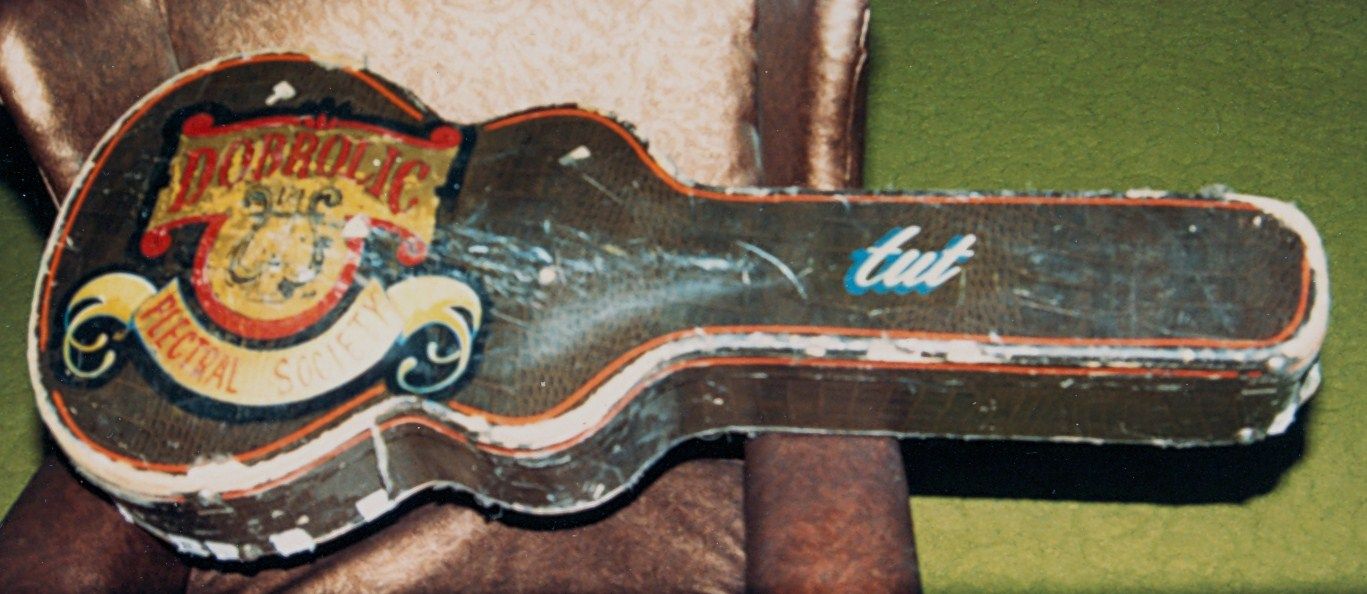 People saw the case and wanted their cases painted, so Tut painted several cases over the years for his friends.  He just painted them for the fun of it.  He said he used all kinds of tricks on them, different types of paint, even gold leaf paint.  It was like painting on a sand bed.  They're real rough and covered in vinyl, so you're got to coat them before you can do any detail.  He loved doing them as much as people enjoyed receiving them.
      Tut's most famous painted case was done years earlier for his friend Bill Monroe.  Tut and Bill had been friends since 1943 and Tut noticed that Bill carried his mandolin in an old beat up, black form-fitted F-5 case that Gibson didn't make anymore.  It was taped up in electrical tape and looked terrible, so Tut decided to paint a new case for Bill.  He ordered a new case from Gibson and started to paint it.  Tut had asked Bill years before when he started playing the mandolin and Bill replied 1927.  So Tut, being the salesman that he was, came up with the slogan "Original Bluegrass Since 1927".  Tut finished the case took it to give to Bill at a show he was playing close by in 1964 while Tut was out in California for a recording session.  This is where the story take an unexpected turn.  When Tut gave him the case they realized that it was painted upside down when carried by the handle.  Then Bill pointed out that he started playing the mandolin in 1927 but didn't come up with bluegrass music until years later.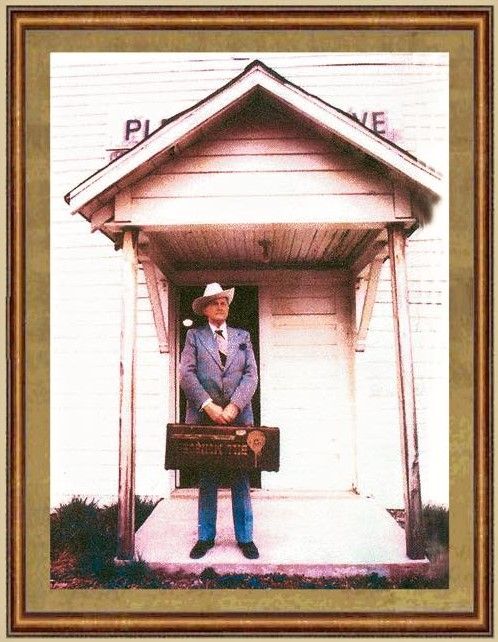 Bill loved the case anyway and used it for years.  It bothered Tut that it was upside down and he ordered another case.  Here is a photo of the second case that Tut painted for Bill Monroe.  Same as the first just right side up.  Bill absolutely loved these cases and they became iconic pieces of bluegrass history.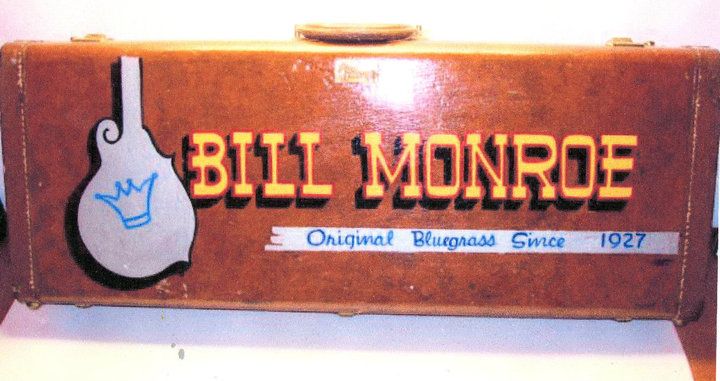 Here are some more cases and instruments that Tut painted over the years.  Many photos courtesy of Bobby Wolfe.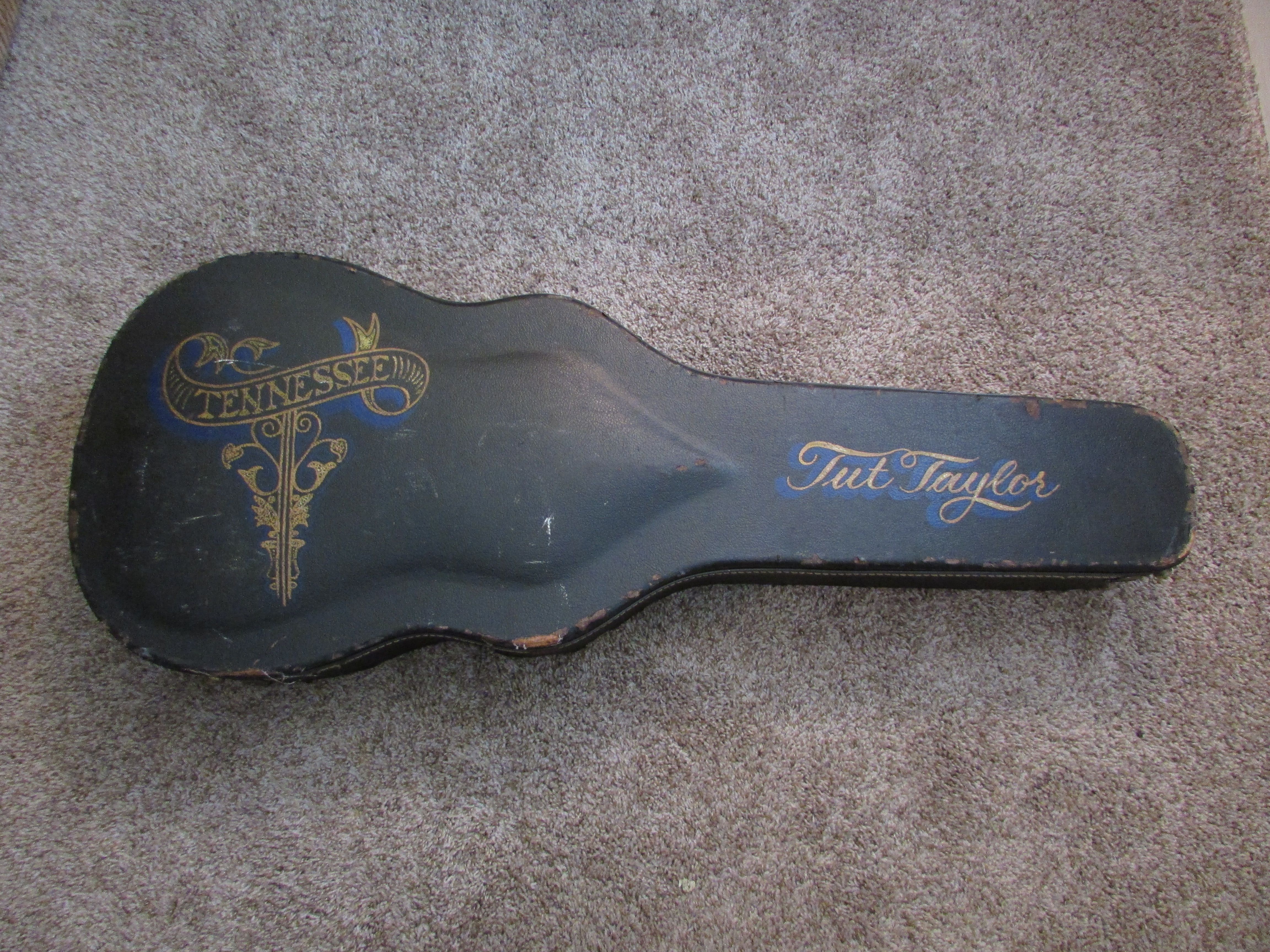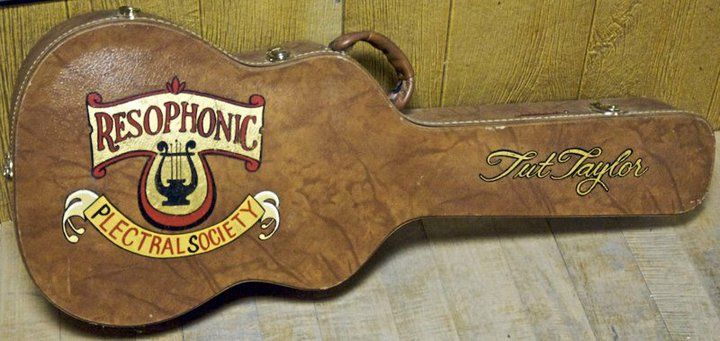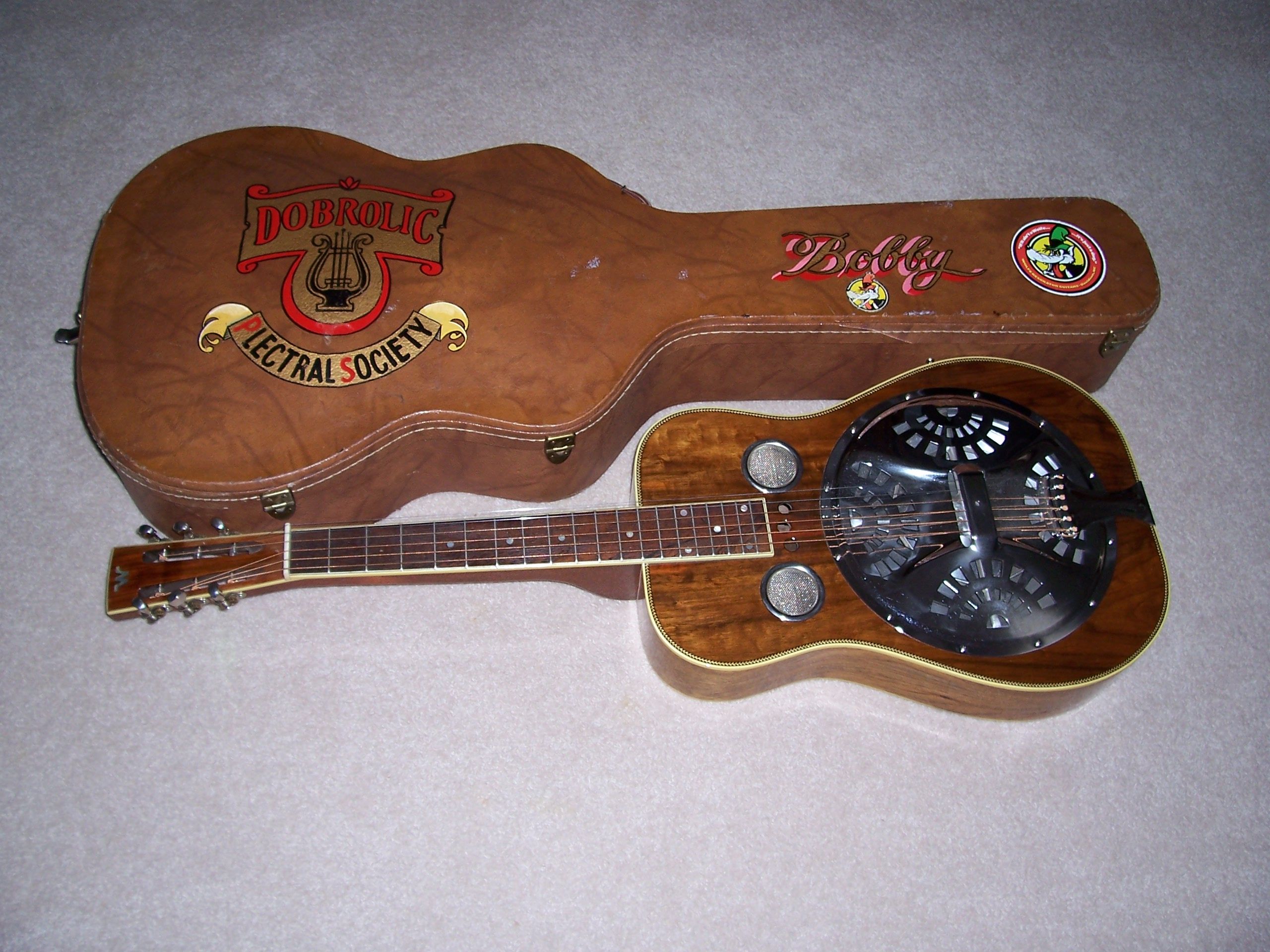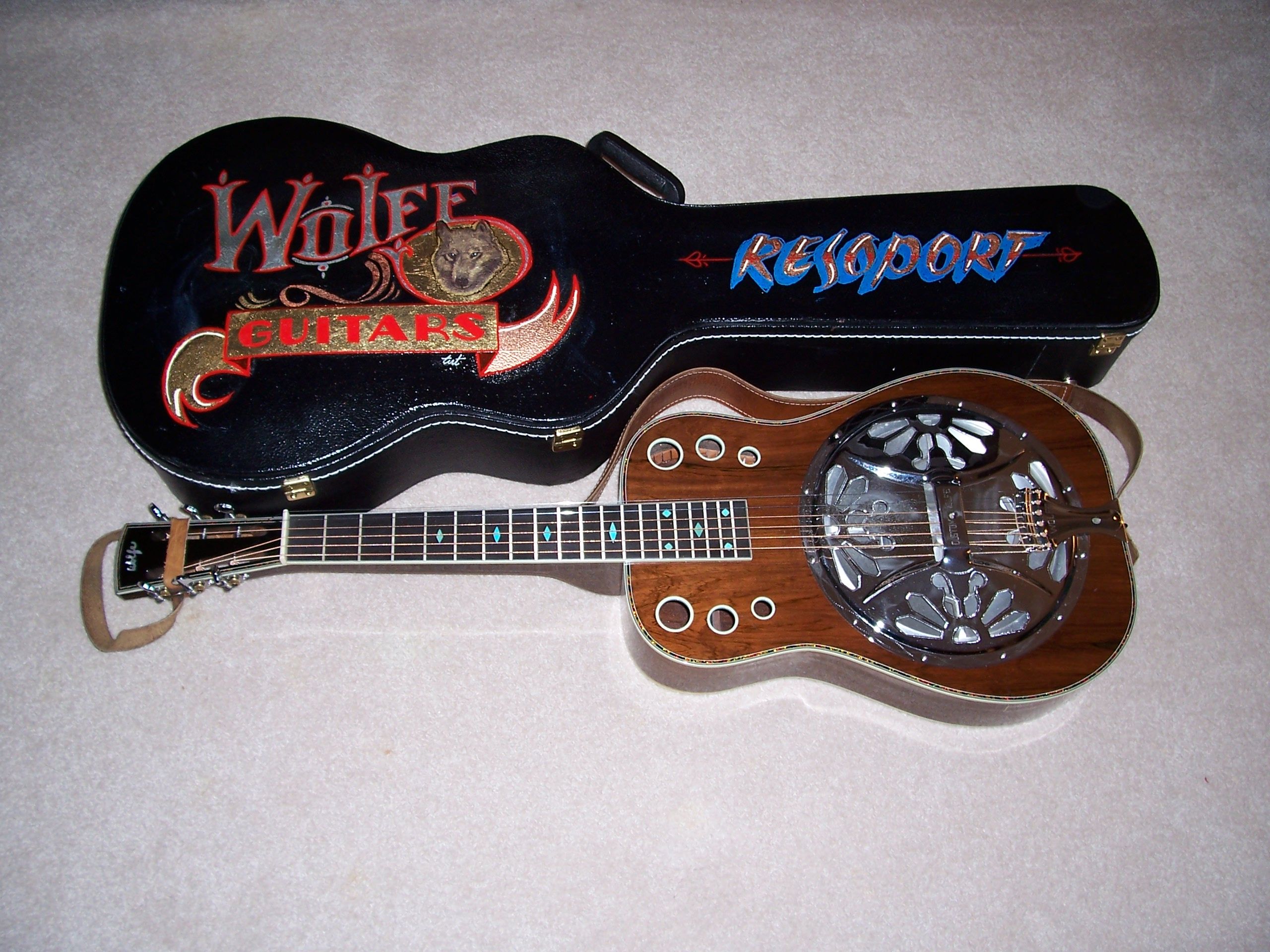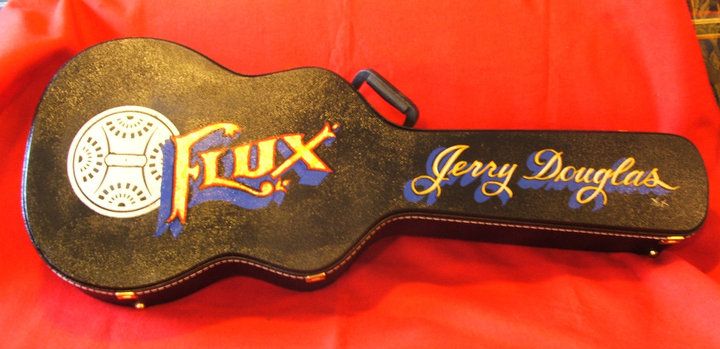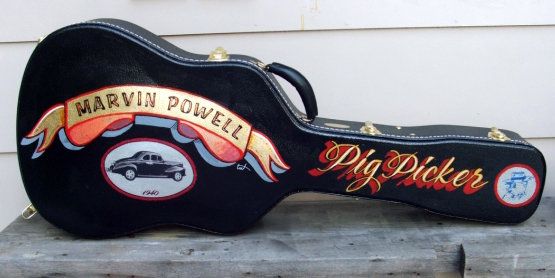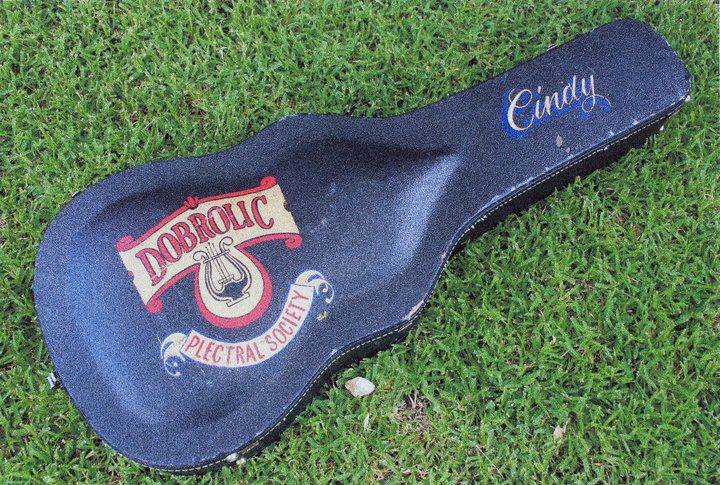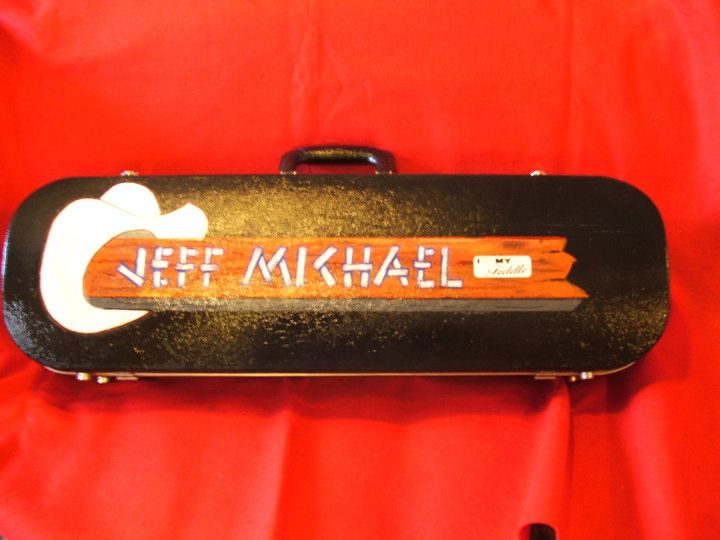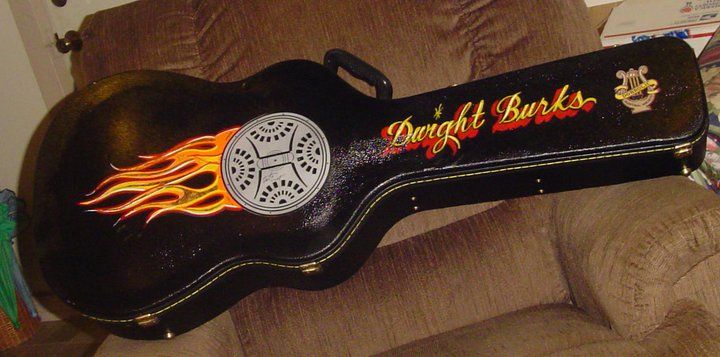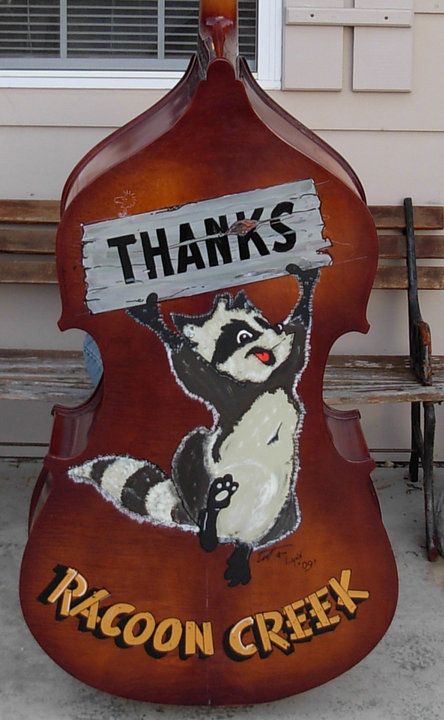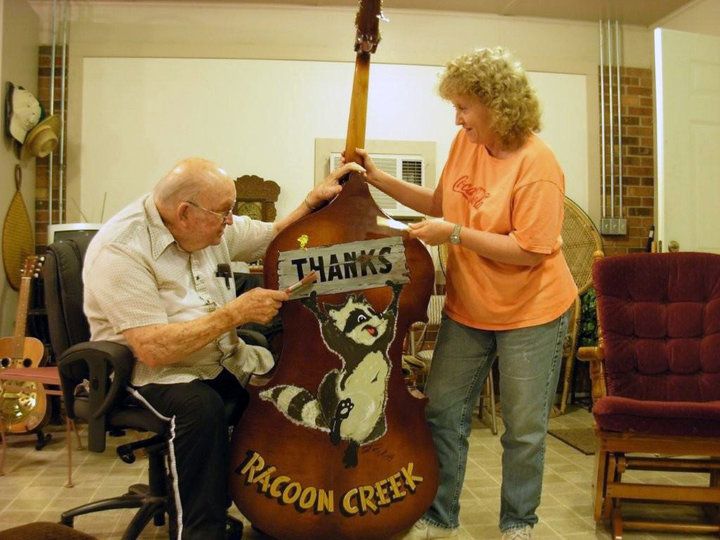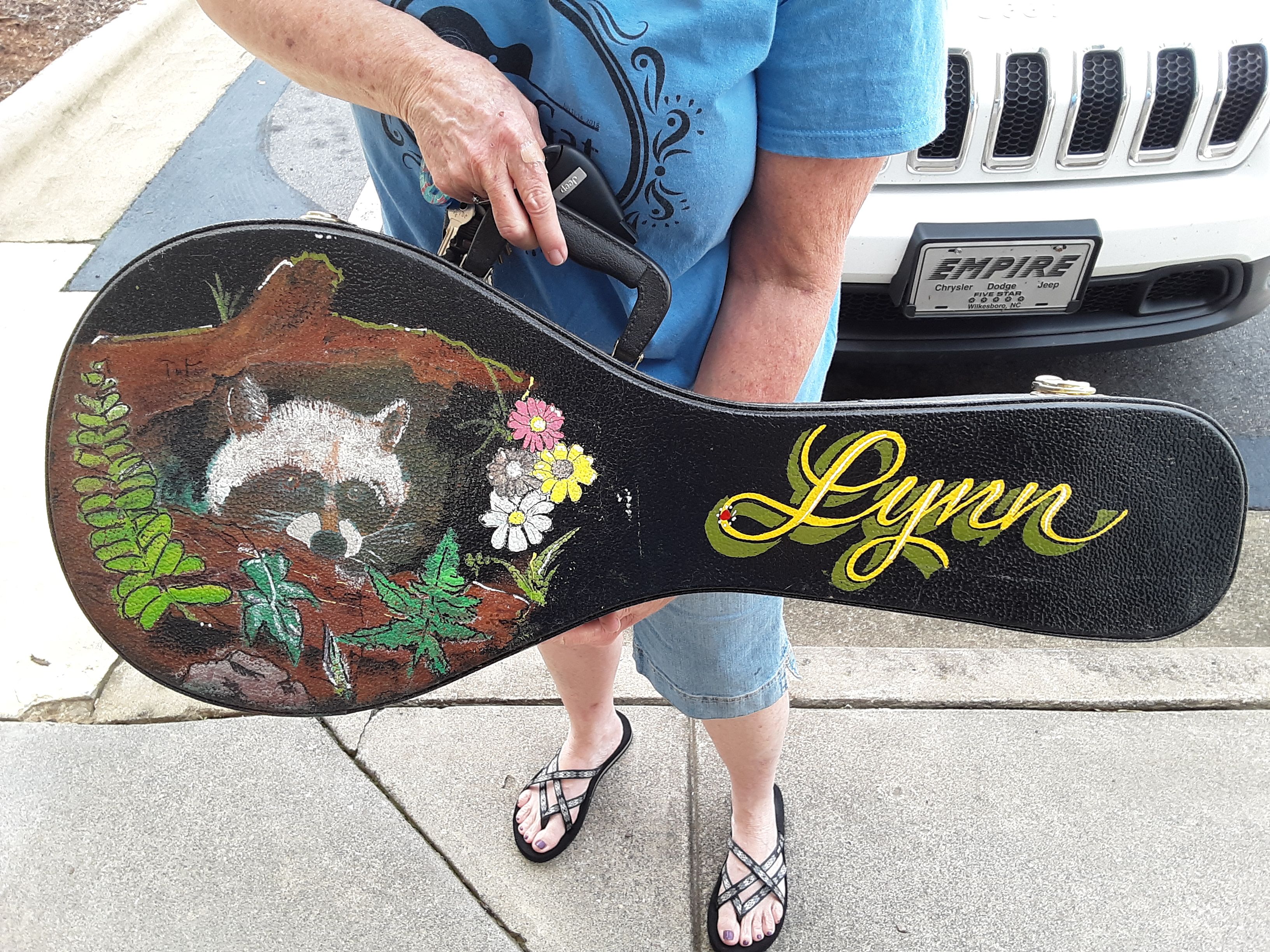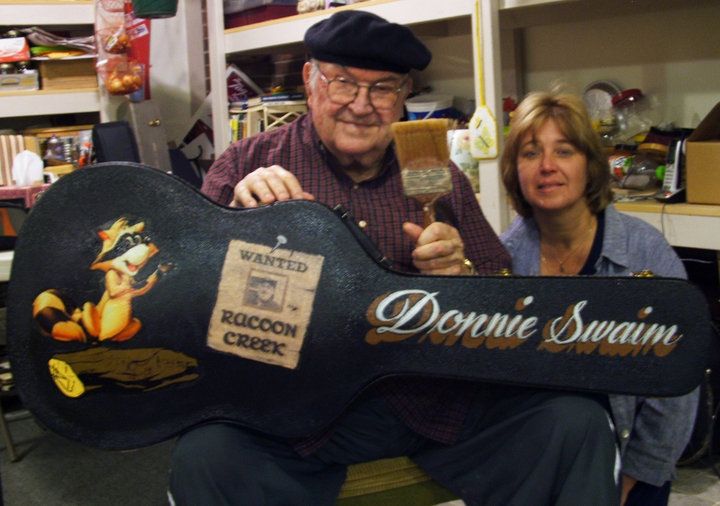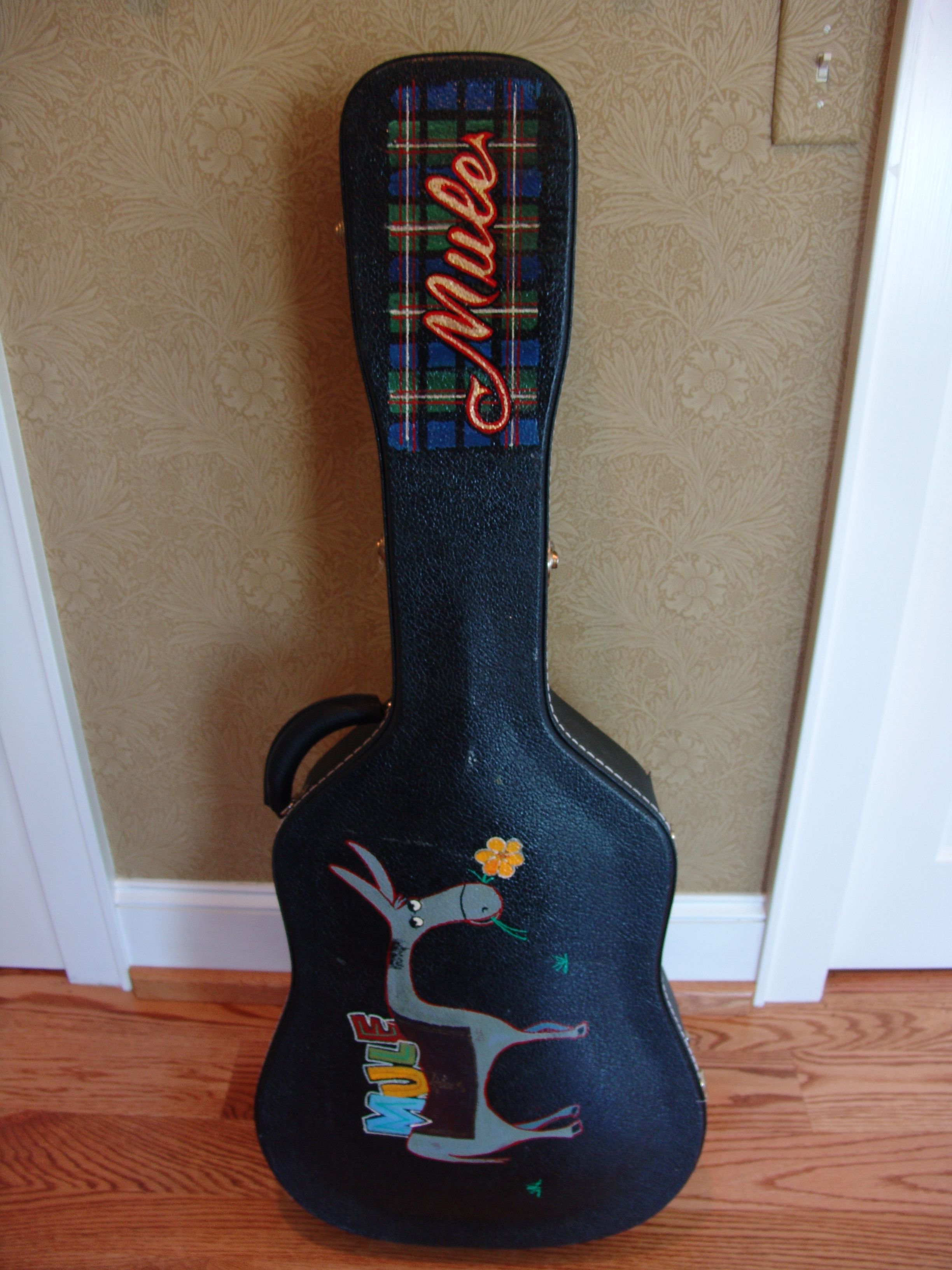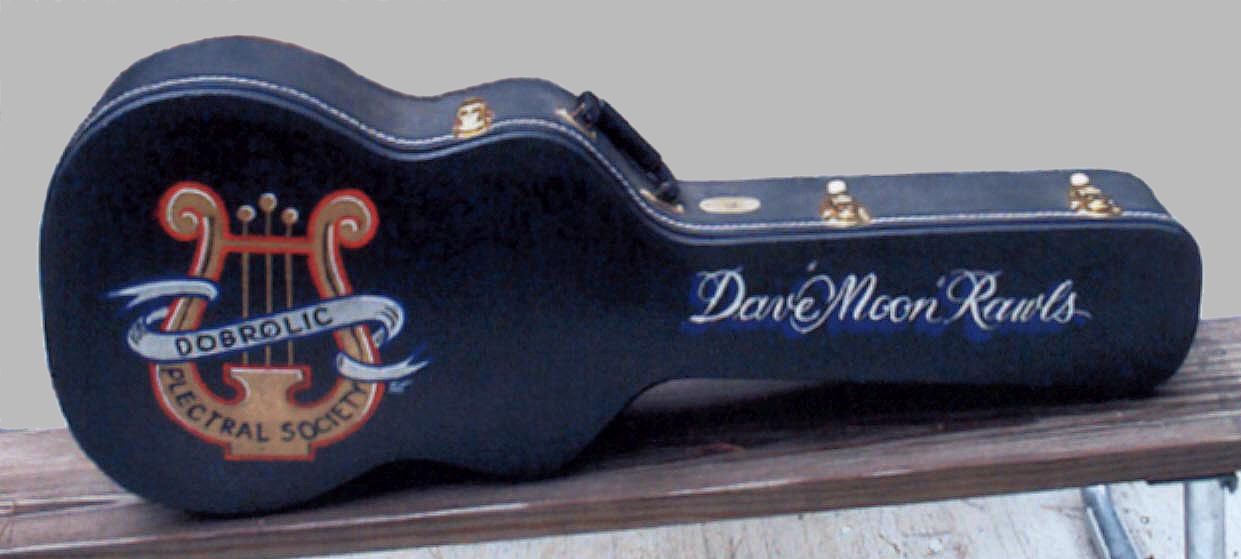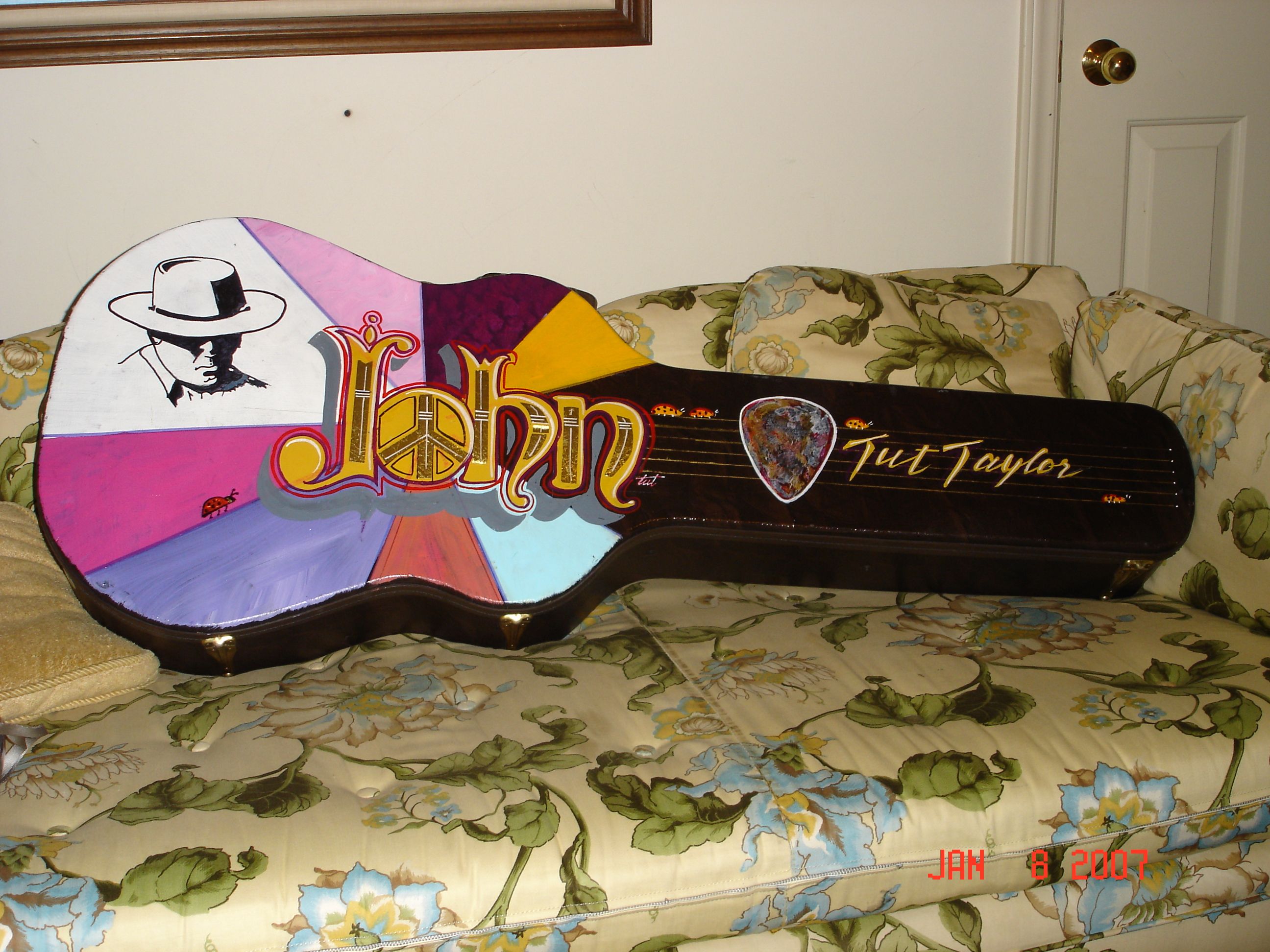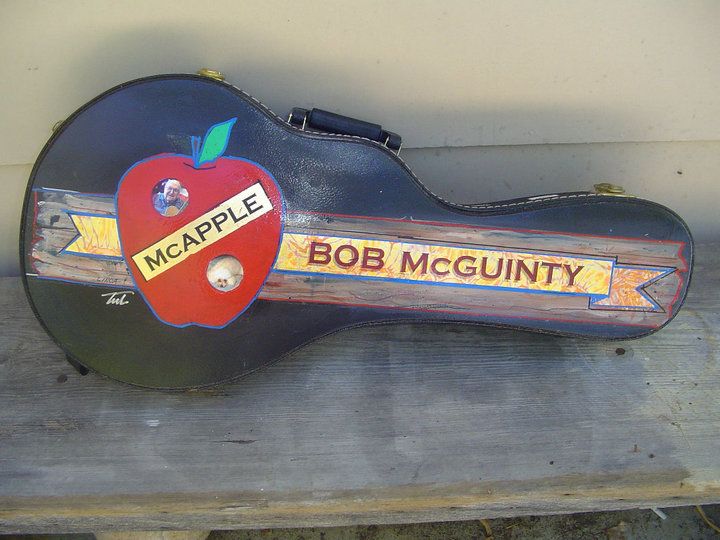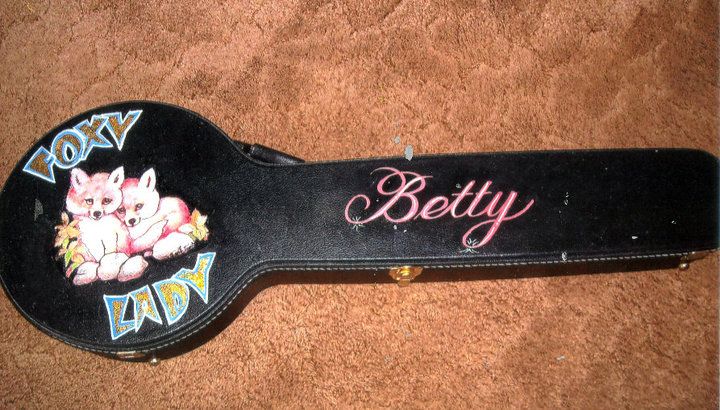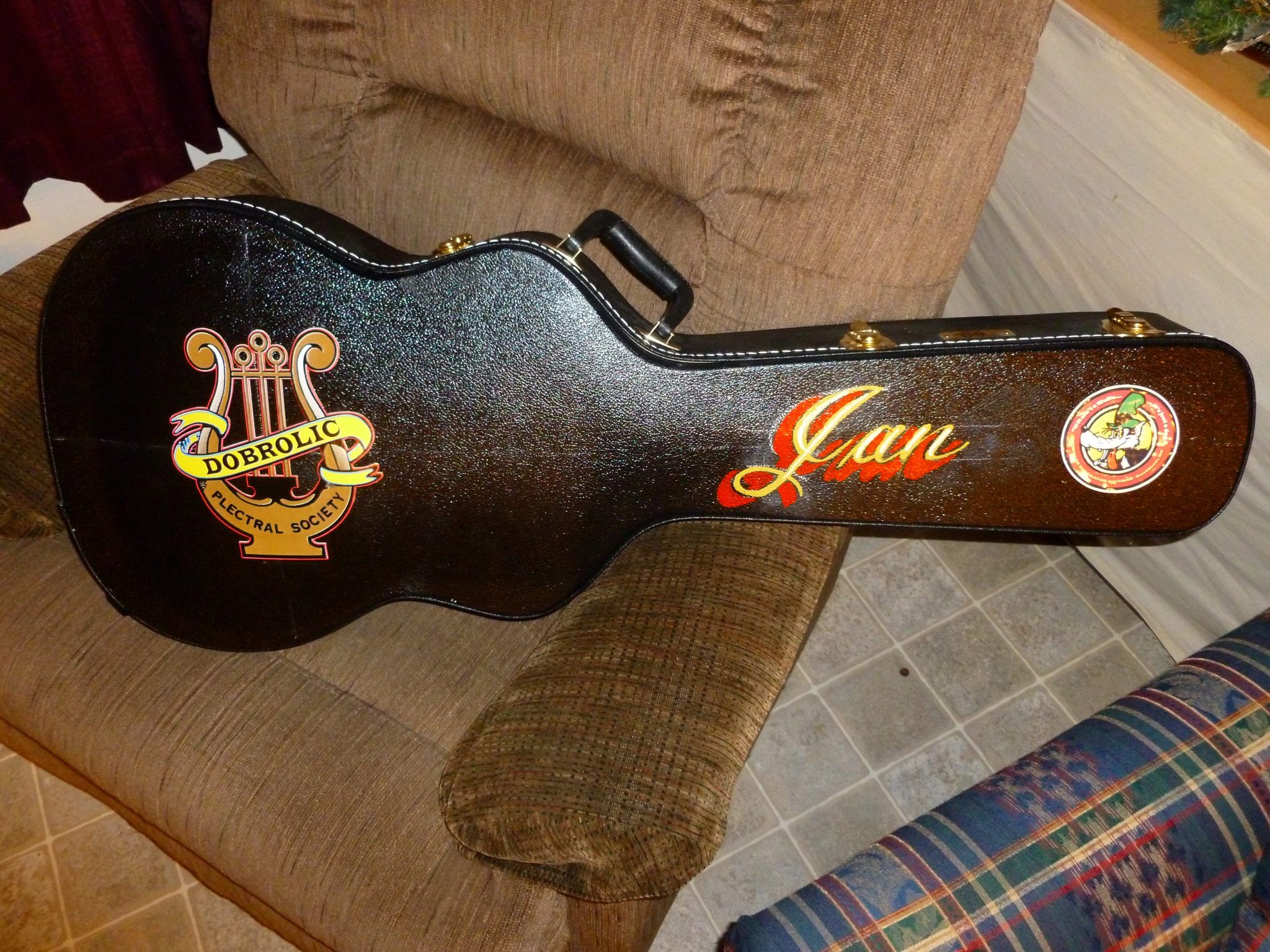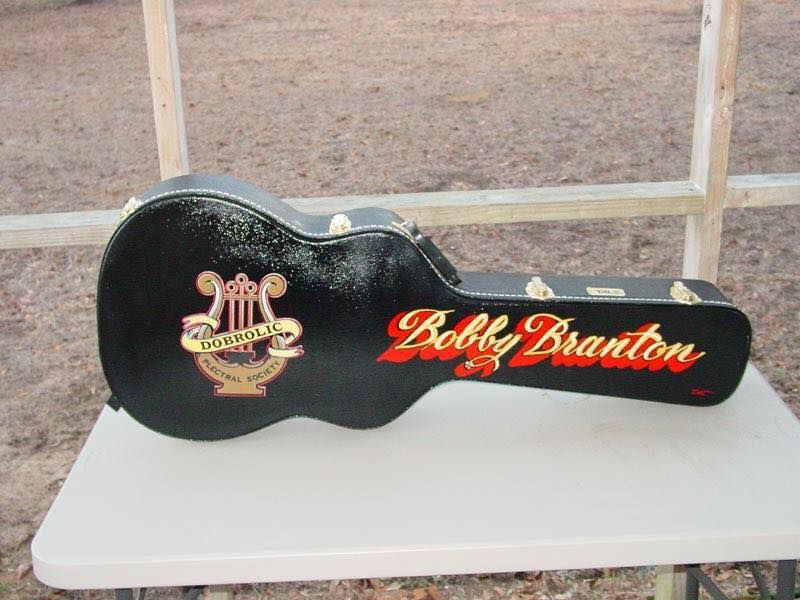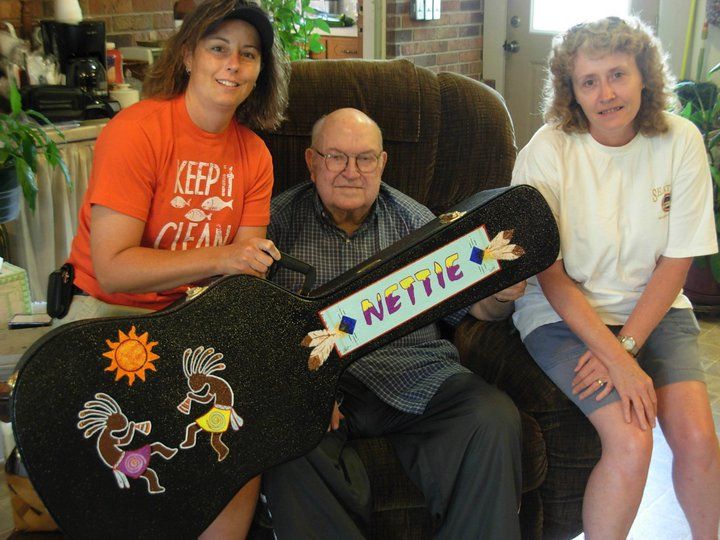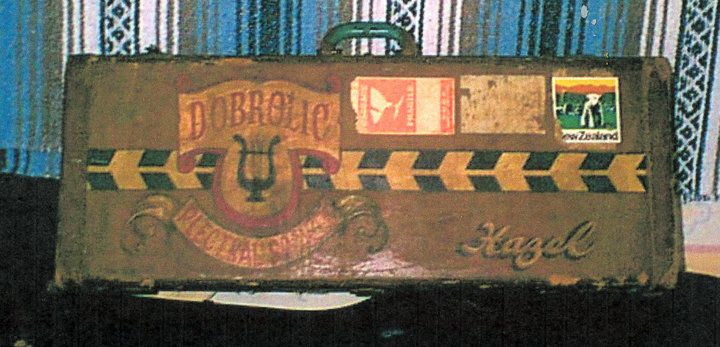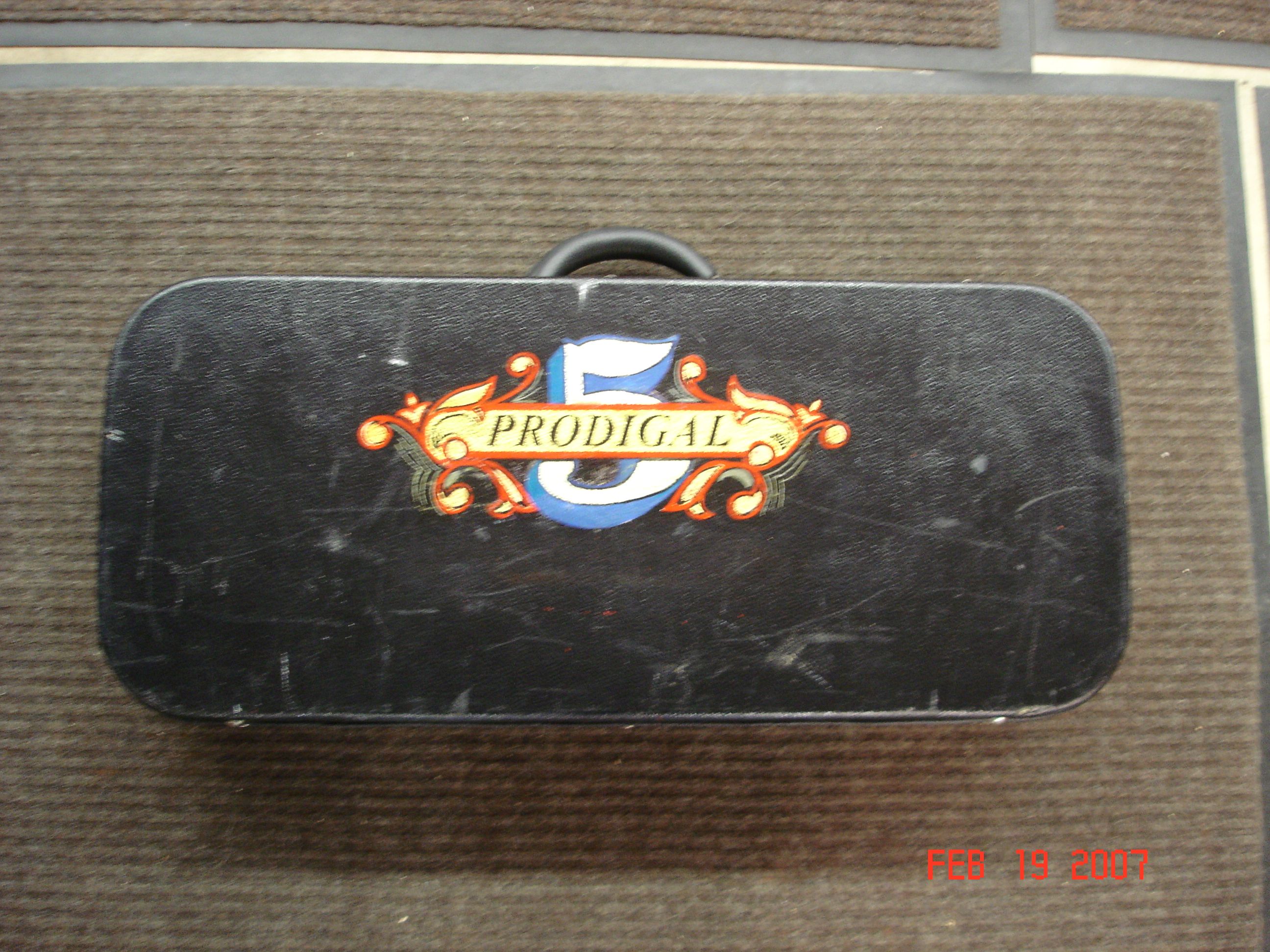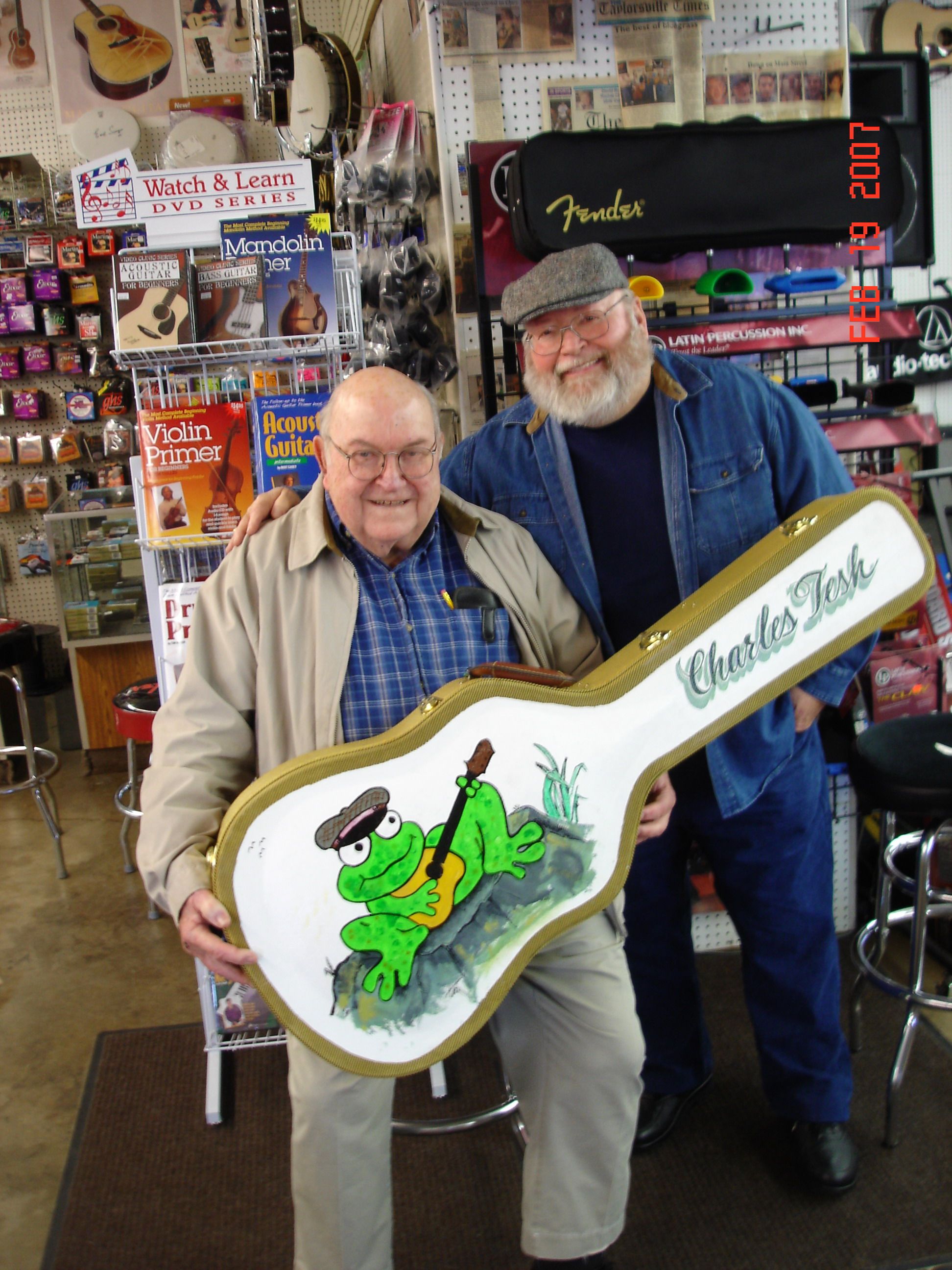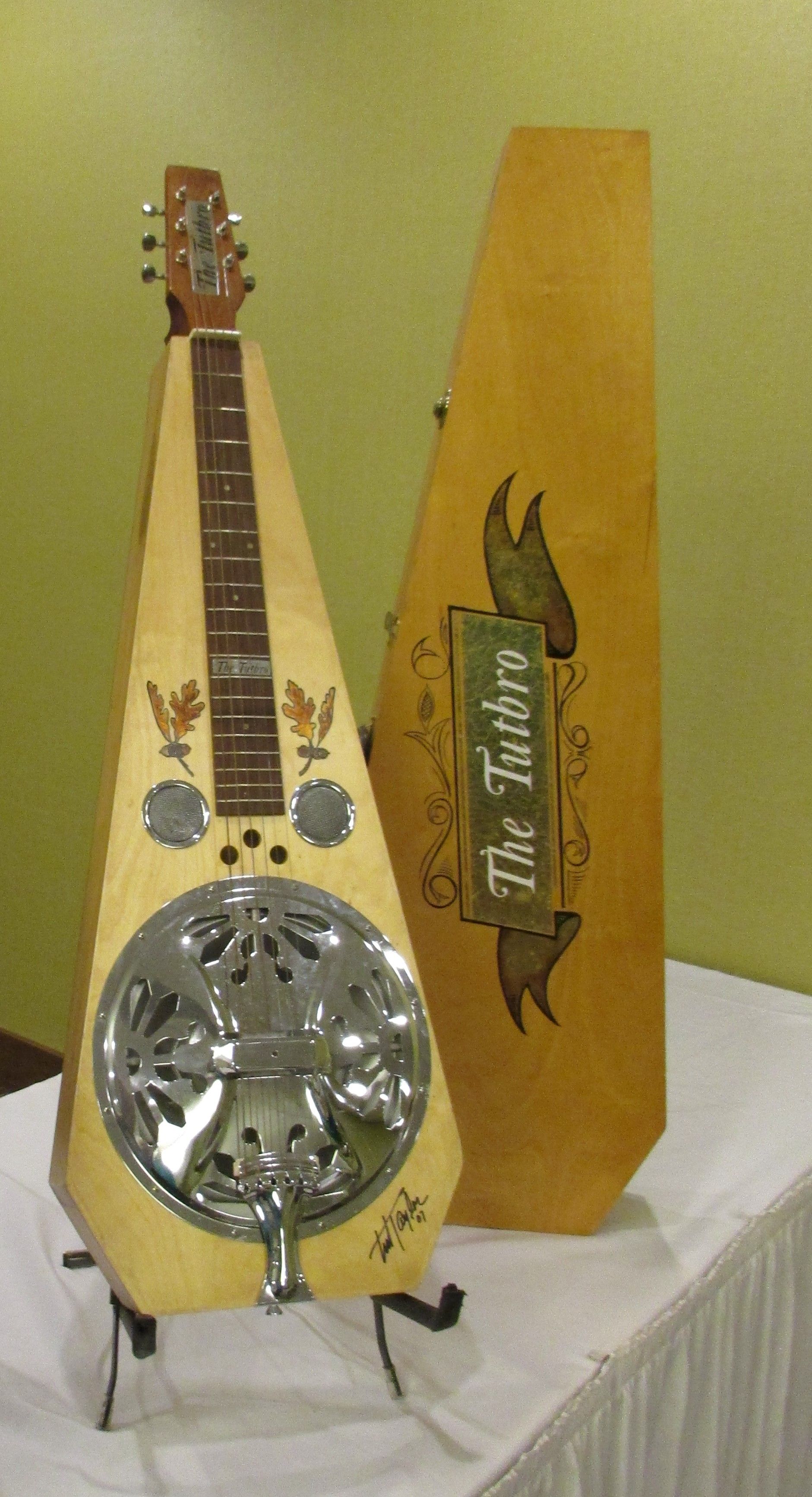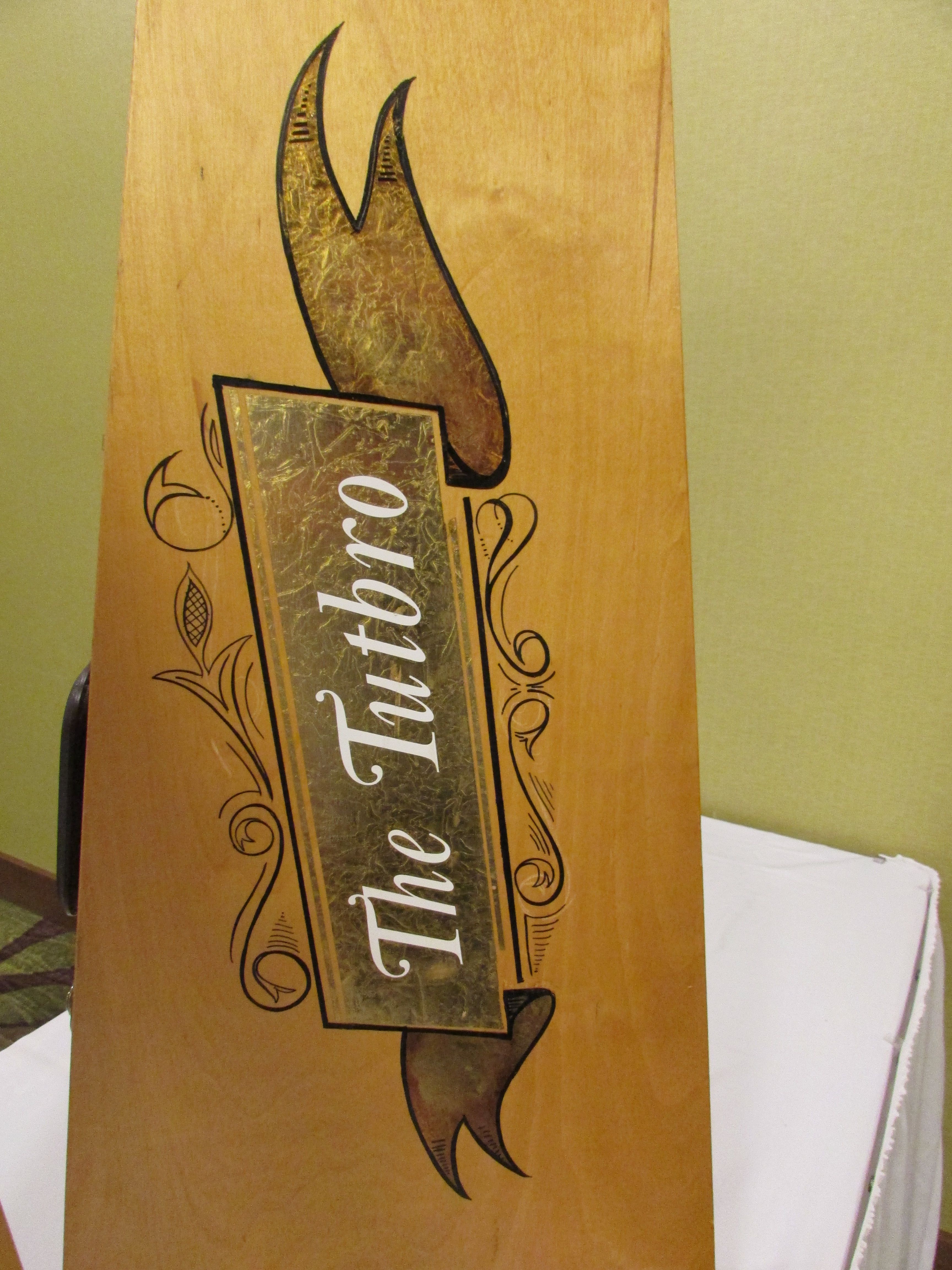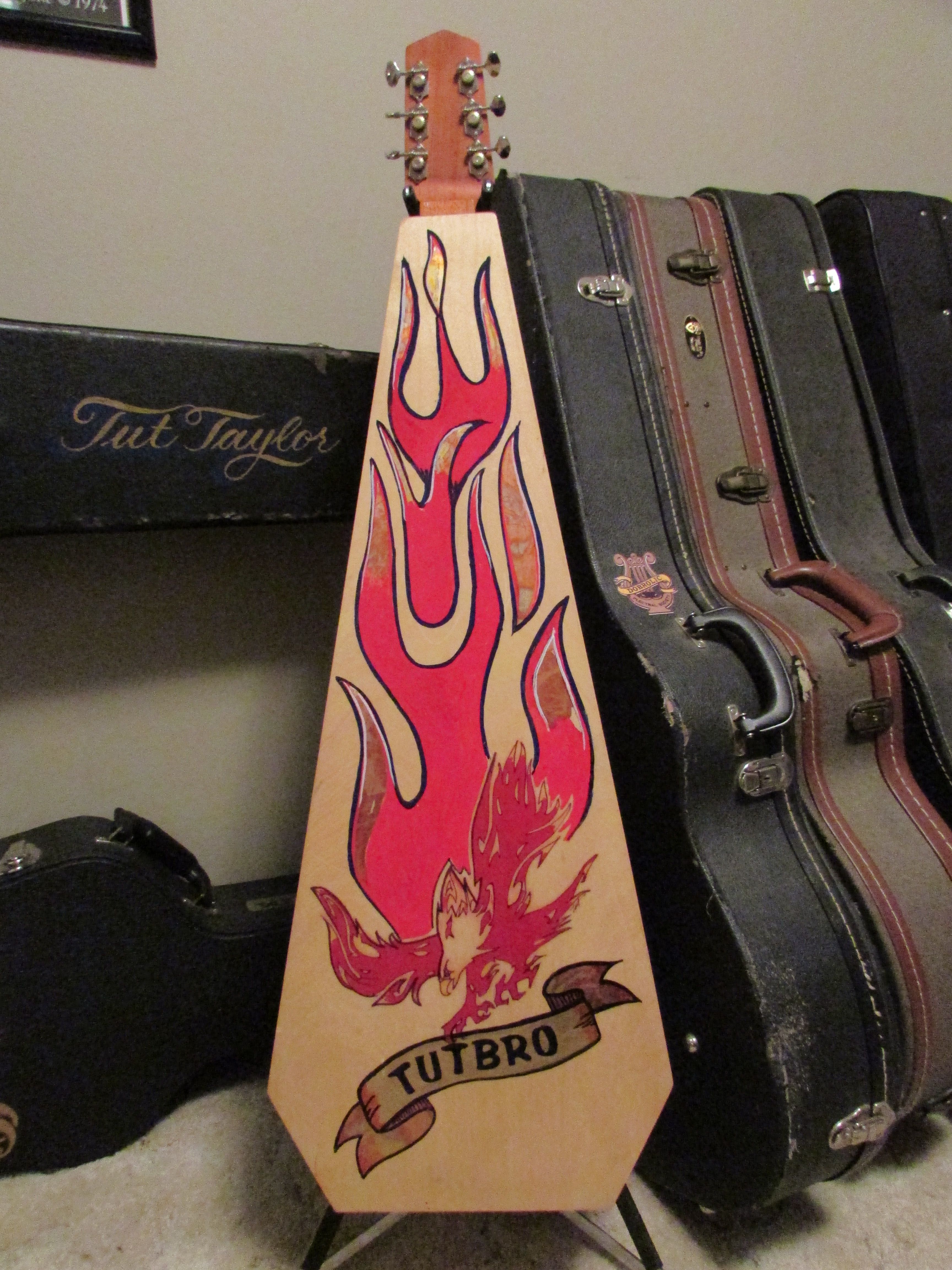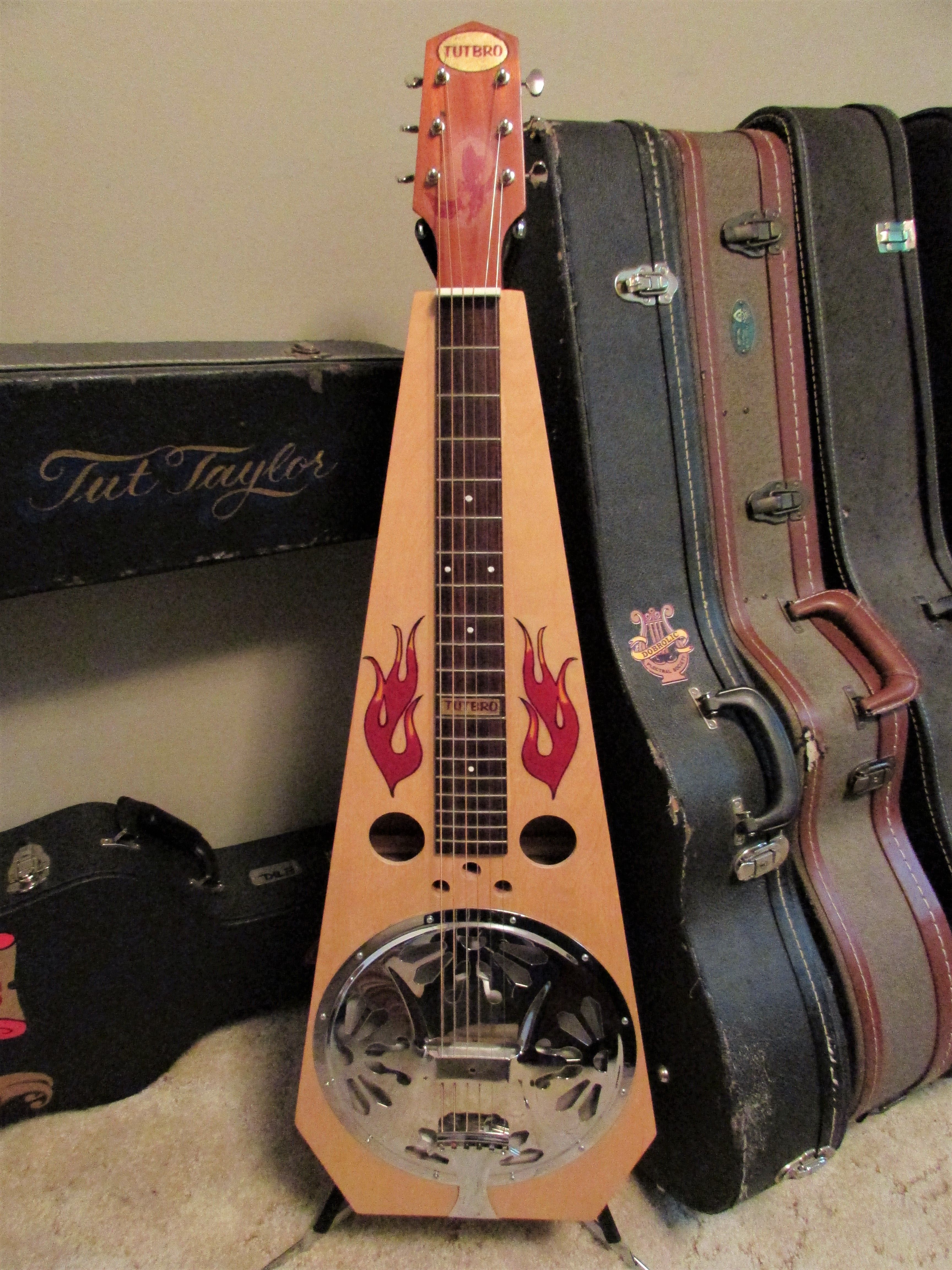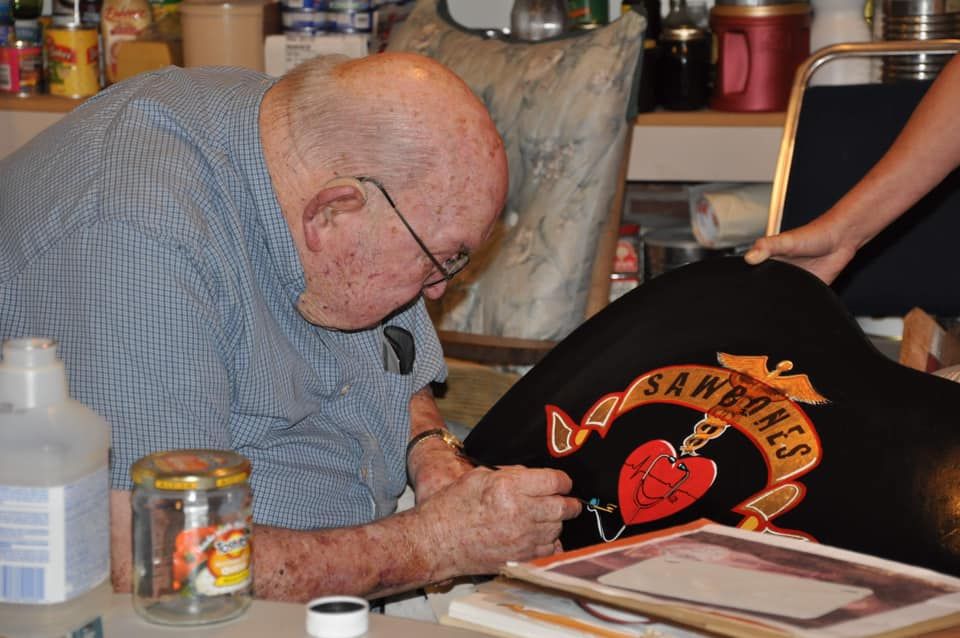 Tut was almost retired from case painting when I met him.  When I asked if he would paint me a case he said, "You can do it just fine", and smiled.  Then he proceeded to tell me exactly how to go about painting a guitar case.  I payed attention but never thought I would paint one at the time.  That changed when Tut passed away and I acquired his Crafters of TN resonator that his son Mark built in 2000 with the case that Tut hand painted.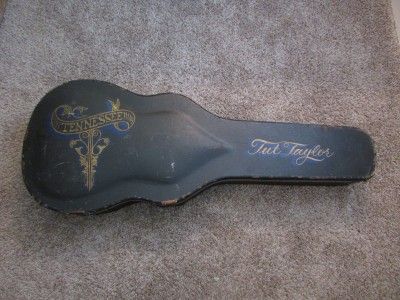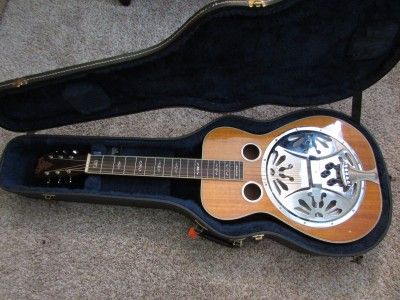 This was Tut's second "player" resonator.  His main instrument when I knew him.  His first "player" was his old Model 27 Dobro which he sold before I met him.  He played his Crafters from 2000 until his passing and it was the resonator that he wrote and played "Papa Don't Play the Dobro Anymore" on.  It is a copy of his old Model 27 Dobro but made with different tone woods.  I've always loved this resonator since the first time I held it and I've kept it set up just the way he had it.  Tut always told me that he hated to see instruments in collections that never get played.  Instruments should be played, that's what they're made for.  I rotate through all of my resonators but Tut's Craters is my favorite and main "go to" resonator but I couldn't bring myself to take that hand painted case out to shows, though it's been to a few.  I got a new case for it but felt that just a plain old case wasn't worthy of such an incredible instrument.  I decided to paint the new case similar to the case Tut had painted for his Model 27 and that was featured on the cover of his album Dobrolic Plectral Society.  Then over several months I painted the case bit by bit and waiting for each coat to dry thoroughly before the next.  The most important thing is to get a good solid white base coat so all of the colors are smooth and bright.  I took a picture of each coat and compiled them into a short video.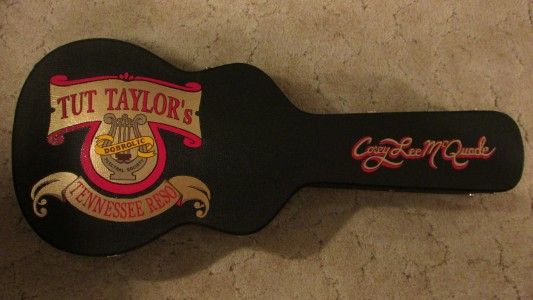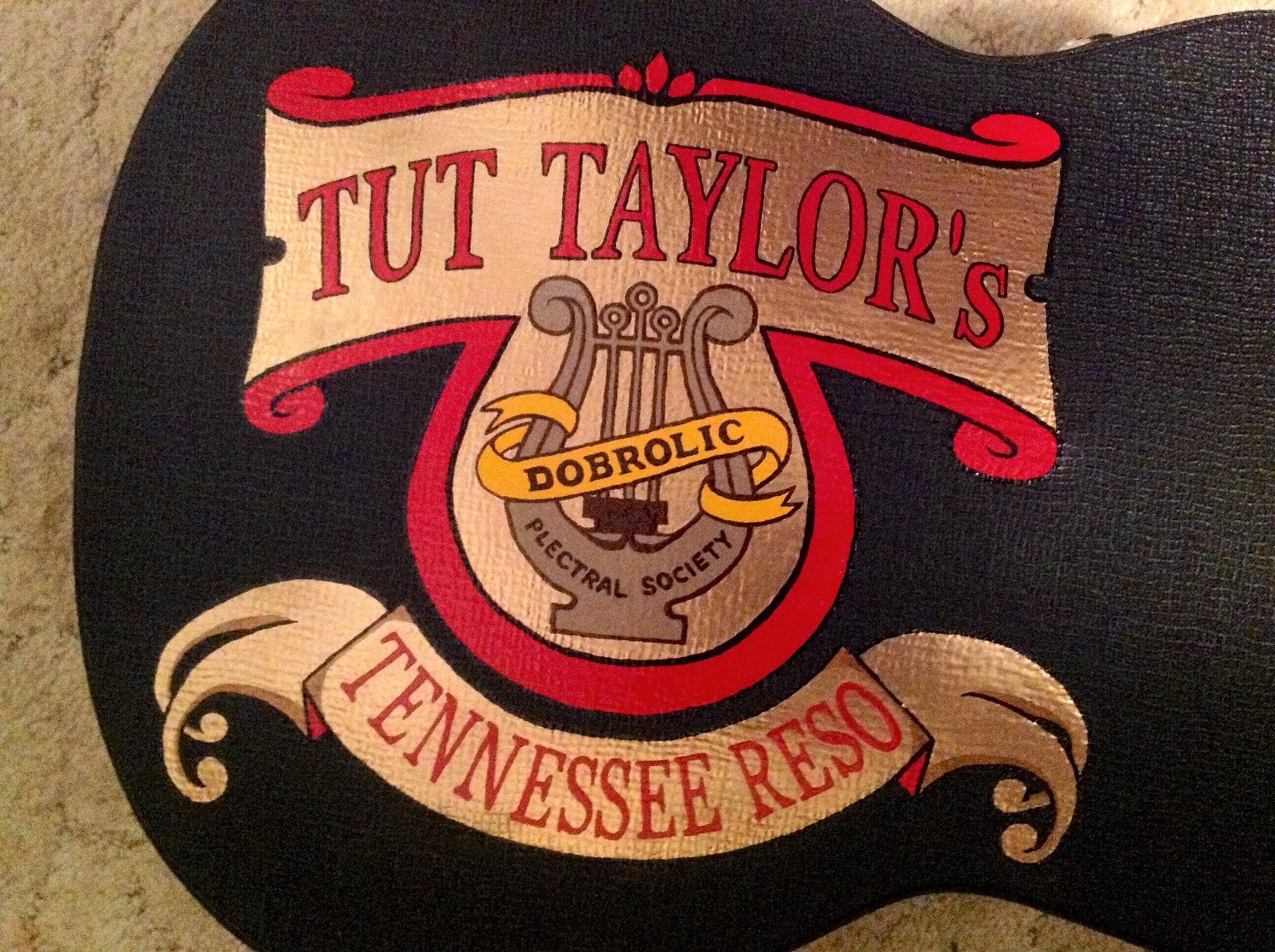 The paint job has a few dings in it these days from all the road travel but I think of them as beauty marks.  I could always touch up the paint if I ever want to.  I keep Tut's painted case hanging on my wall at home and take it out to the ResoGat each year but that's about the only time it leaves the house any more.